More shots of the girls! The headshots in the last post were taken outside our church building on Sunday. Am. wanted a different look for the rest of the shots on the bulletin board, so she planned for another shoot on a Saturday afternoon. She had the girls wear a fun outfit and brought magazines and props for the girls if they wanted to use them. We went to an outdoor shopping center in a nearby town and found some great spots to shoot the girls. I did some more individual shots (which I'll post later), but we also did some fun group shots. The only unfortunate part was that we were missing a few of the girls that day.
Aren't they beautiful?
I love how the next series turned out. We had finished taking their individual pictures and I was looking for some unique group shots. I turned around to talk to one of the girls and saw the way this line of columns looked from where I was standing. I like how the girls in the background are posing and that it looks like they are there to support the girl that is in the front. At least, that's what it says to me when I look at them...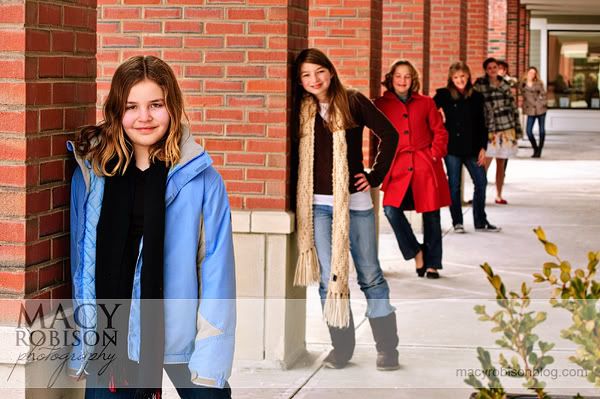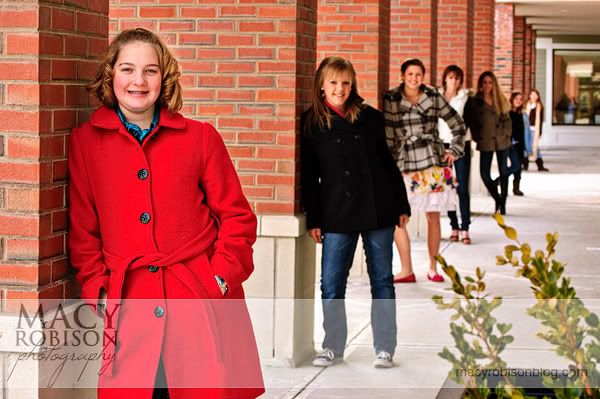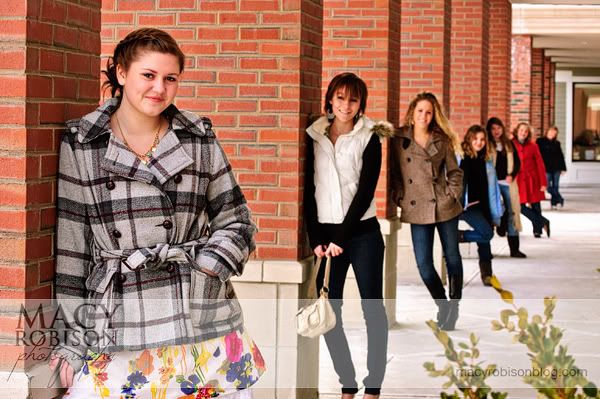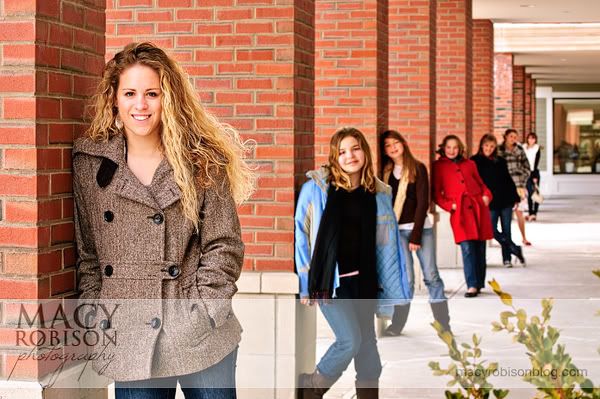 Then, I took some shots of smaller groups. They all turned out well, but these are the most memorable for me. I was laughing so much taking these I'm kind of surprised they are in focus.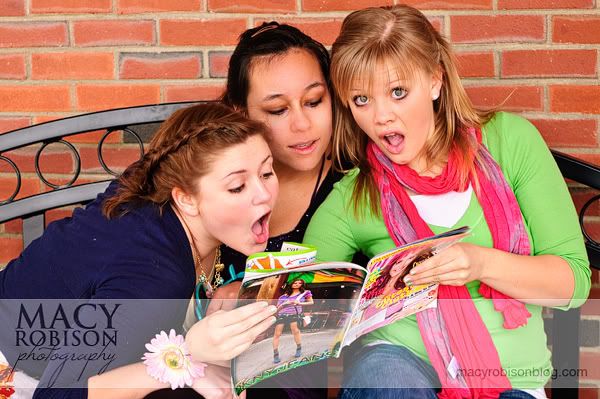 I almost dropped my camera after I took this next one, I was laughing so hard. These girls are so much fun.
The last shot of the day, and my favorite of all:
I used the "High School Musical" jump reference from the start, and they were on the same page immediately. (Lesson learned.) :) It took a few jumps to get the shot, but I love how it turned out.
Fashion headshots and shopping cart shots coming next!