See the first set of pictures in this series here and the second set here. The most amazing part of shooting these pictures was how quickly the sky changed because of the wind. By the time I got around to the West side of the temple, the clouds had moved around enough that the sun broke through and lit up the side of the temple.  The light cast a really beautiful golden glow on everything it hit.
While I was lying down on the ground trying to get a good vantage point, I got a little visitor: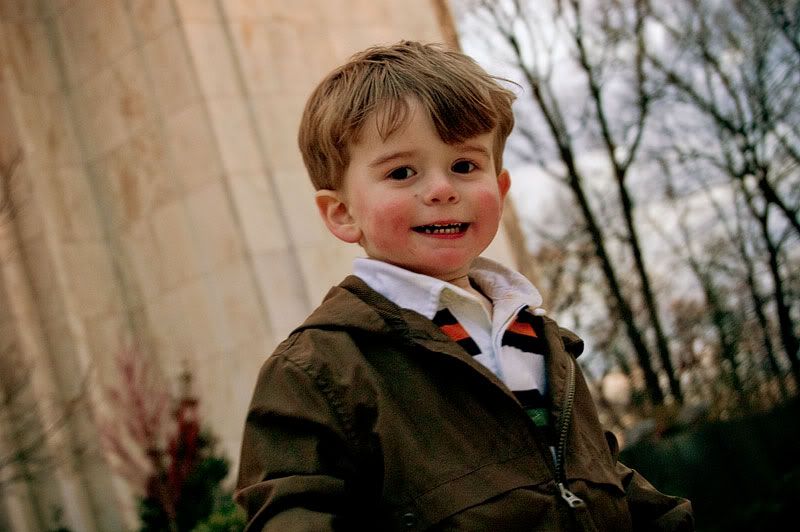 Then he decided to join me on the ground. What a cutie.
It's such a beautiful building - regardless of the time of day you take pictures, but the sunset had a lot to do with the coolness of this next one:
We turned to take the boys into the visitor's center, and I saw this.  Go America!
There was still a tiny, tiny bit of light in the sky when we went back to the car to leave.  The temple is beautiful when the lights go on at night.  Unfortunately, my camera is ridiculously noisy at ISO 800, which is what I had to use for this picture to expose any detail in the building and sky.  I converted it to B&W and added some grain on purpose to help mask the digital noise.  I like the way it turned out - though I would love to go back when I have a camera that does a better job in low light and get some more pictures with the temple lights.
If you'd like to see all the pictures in my LDS Temples series, or are interested in getting a print, you can visit the gallery by clicking here.