I had a fun opportunity to the other night to be involved with the Young Women's group in our ward. I miss being in the Young Women's, and I was so excited when I heard they were doing a "Prom Hair How-To" activity, I volunteered to take headshots of the final hairdos. The night began with some great instruction on how to achieve the perfect special occasion hair. (Tip: it involves lots and LOTS of backcombing)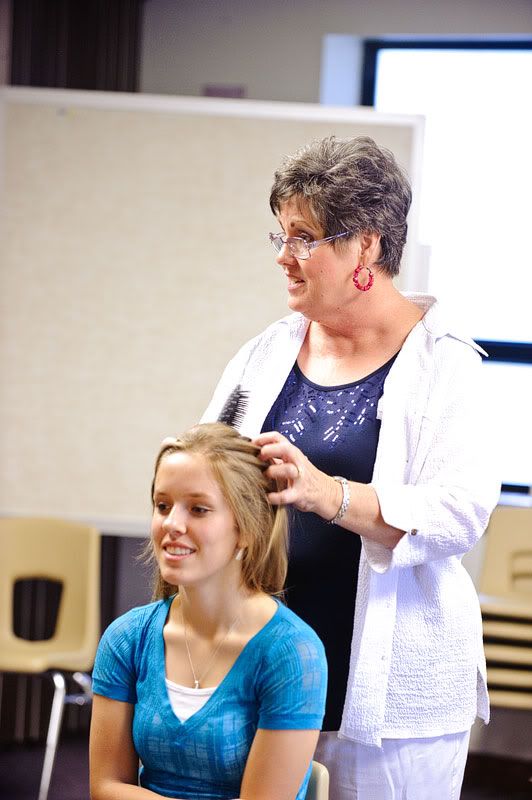 Then the girls and their leaders spent the rest of the evening working on fabulous hairstyles for each other. It was fun to just be a fly on the wall (a fly with a large camera) and watch them interact.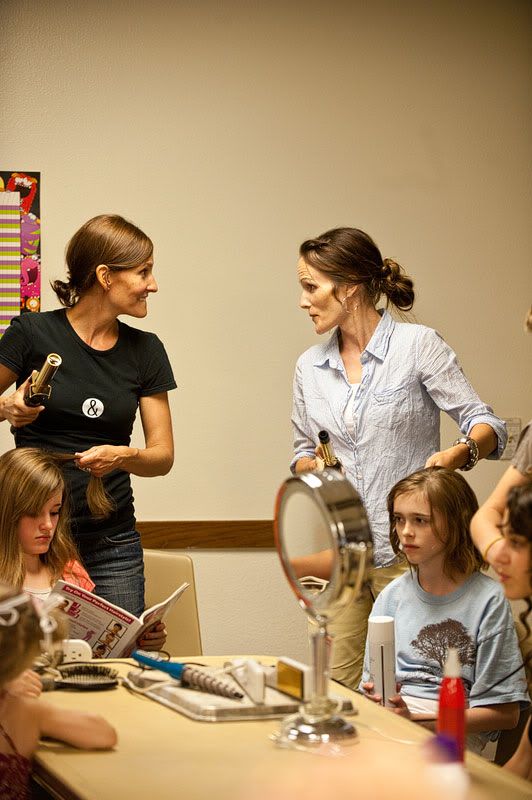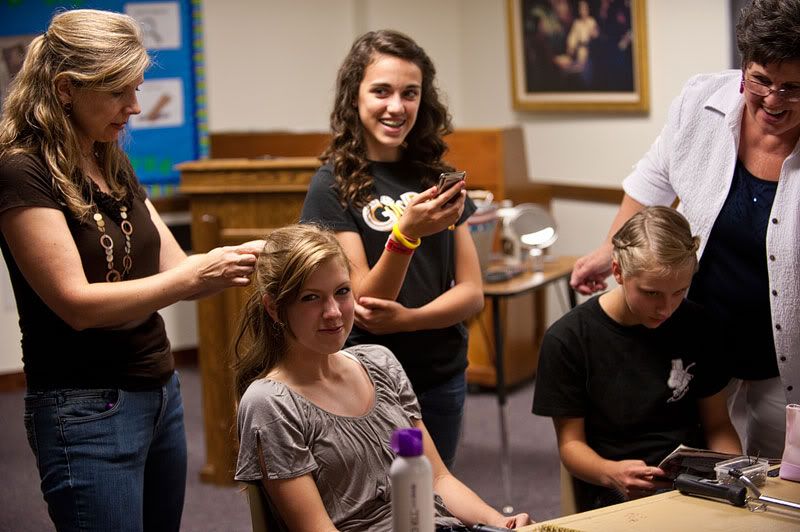 I was so impressed with the final results!  Having been a hair-impaired individual for most of my life, I marvel at people who can just start making beautiful hairstyles. It's such a talent.
The girls were great sports in front of the camera as well.  And I discovered the most amazing backdrop ever - a chalkboard! I love it!  Enjoy the final headshots! Contact Me | View Teens & Seniors Gallery | Follow Me on Twitter | Become a Fan on Facebook