I remember sitting in a family science class my freshman year at BYU and listening to a really fascinating theory about personality.  The professor was explaining that in study after study, personality was one of the things that could be most easily identified the earliest in infants.  That it was as though these babies came from heaven with personalities intact.  At the time, I thought that little piece of information seemed like important parenting knowledge to file away - that knowing that my children were coming to the planet with distinguishable personalities would save me some frustration. Boy, howdy. I was right.
I noticed things right away about G-Man's personality. He was an observer. He liked to watch to figure things out. And he was a pretty easy going kid. The perfect personality to be our first child (with one parent new to the whole gig, and one who had gone many years without a newborn at home) and I didn't think much about it beyond that.
Then, L. showed up. Bless her heart...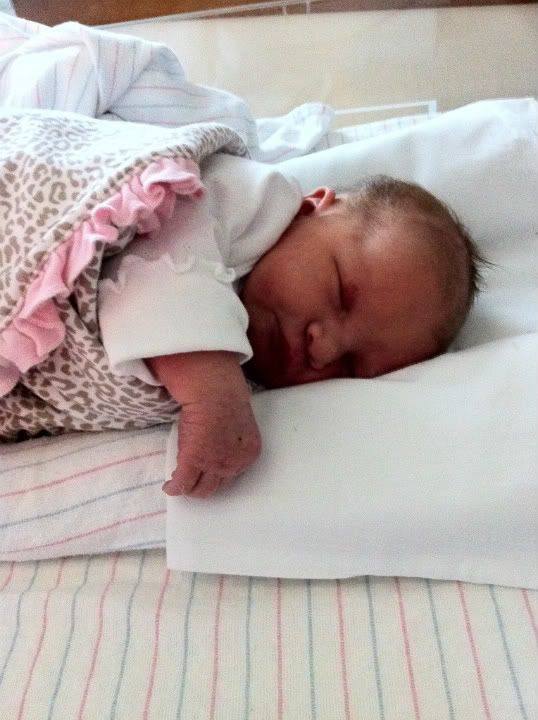 Don't get me wrong. I love her. She's a snuggler, she's a champion traveler, she's got a grin that takes up her whole face.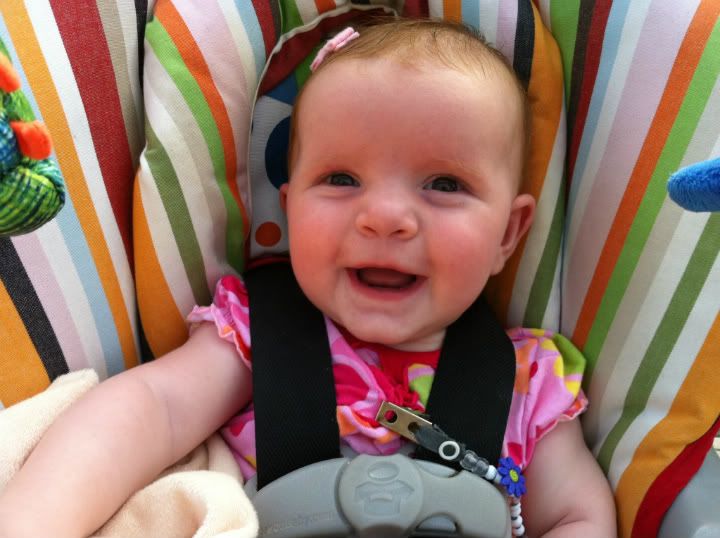 But she is pretty stubborn. And impatient. And just try and take something away from her if she has it in her hands.
All this is to say, I haven't been around here much lately because now she's on the move.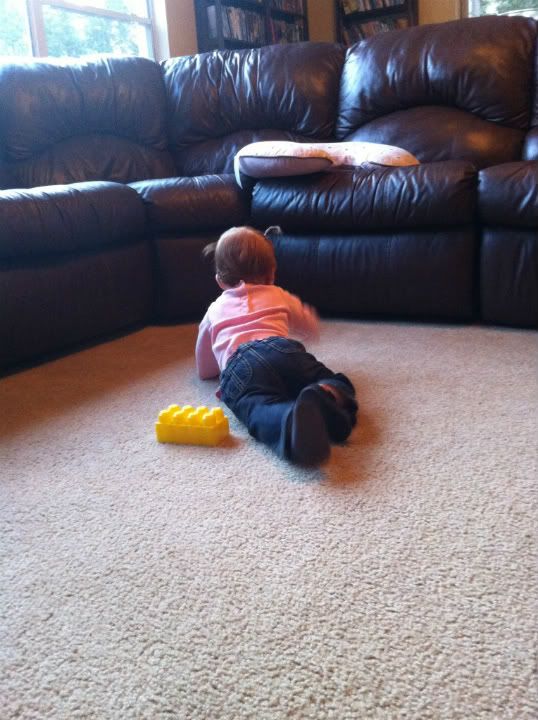 And she's seriously on the move. She's already trying to climb stairs, and has no fear about falling when she tries to go back down. She gets into everything she can get her hands on. It's kind of exhausting.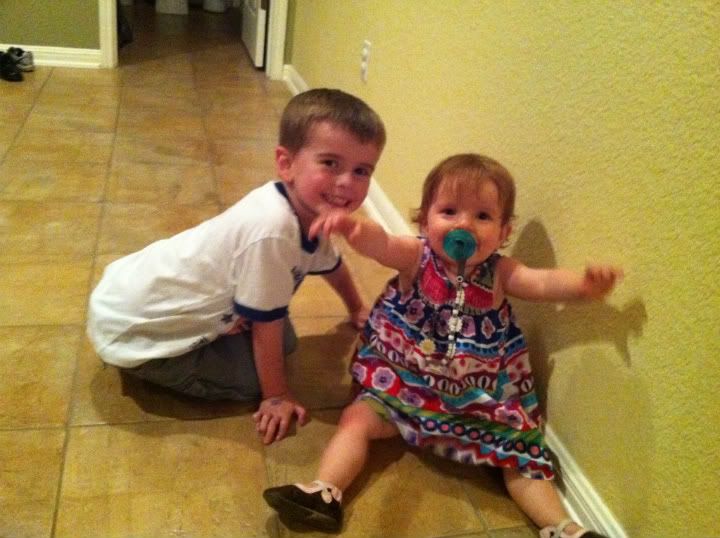 But also cute. And thankfully, I think over the past couple of weeks I've figured out when I can take care of the things I need to and want to take care of during the day. And blogging is one of those things.
So, I'll see you back here soon....right?