Yesterday started out like this:
with this being the end result:
Then, we rushed back to ship the last of our presents, pick up prescriptions for Neal, check on the kids, and get Neal to rest, and I was off to Salt Lake for an audition.
The audition was such an amazing experience. I was able to reconnect with some wonderful friends and meet some new friends that I was so blessed to spend the afternoon with.
And then after that couple hours of calm and peace, I raced back to Orem to finish packing, drive to the airport, and jump on a plane with the family, which looked something like this: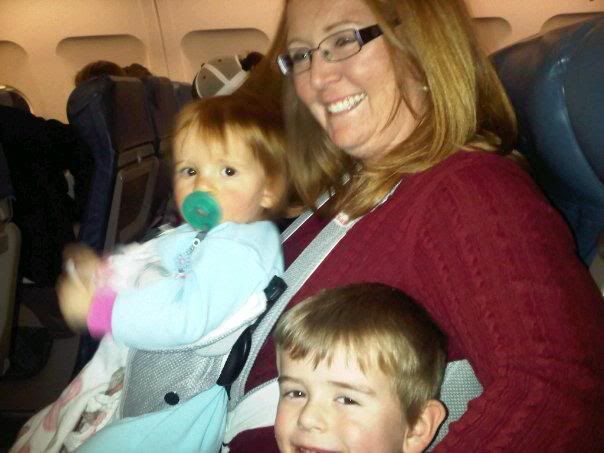 We arrived in Dallas late last night, and were so grateful to have my stepson Chris there to help us with the kids and the luggage. We were able to stay at Chris & Heather's house last night, and as I was driving home this morning, this happened:
75 mph in a 60. Ugh.
And then, I cried a lot.
But we arrived home safe and sound, and our house was in great order (thanks for your help, Jen!) and the suitcases are unpacked, and with all the craziness over the last 36 hours, I'm just grateful.
Grateful we were able to see so many family members over the holidays. Grateful we were able to spend time with all the kids. Grateful for my uncle and that he was able to perform the surgery on Neal. Grateful for home.