Jiggity, jig. Glad to be home.  So. Very. Glad.  Even if it means I'm surrounded with this: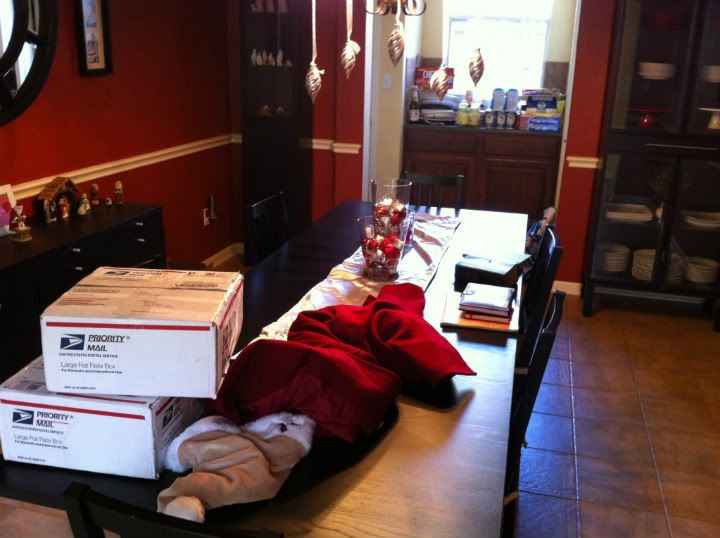 And this:
And that my entry way looks like this after the boxes arrived from Utah: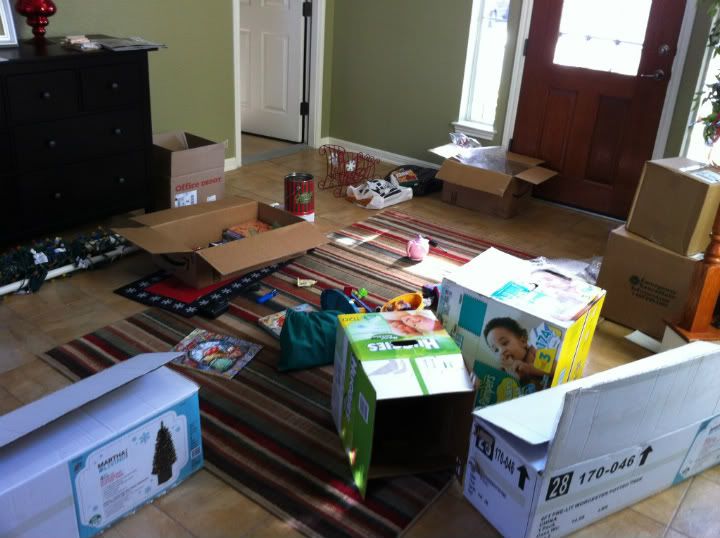 I'll spare you photos of the rest of the house. It will get cleaned up eventually, right?
I did make a lot of progress unpacking and cleaning, but I've discovered that if I want to get things done, I just need to keep moving. Because if I sit down, I totally lose steam. Any pointers on how to overcome this? Is it just physics?