Little L had her first official haircut today. I have given her a couple little trims, but her hair was getting a little crazy on the sides and I knew it was getting beyond my abilities. So, off to the kids haircut place we went!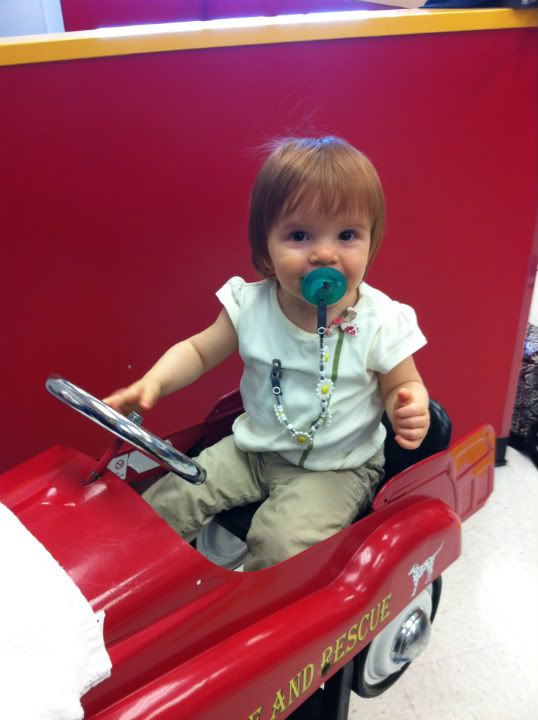 She was happy when we started, but deteriorated as the haircut went on. By the time we got back to the car, her mood looked a little bit more like this:
She cheered up later. Isn't that haircut cute!?!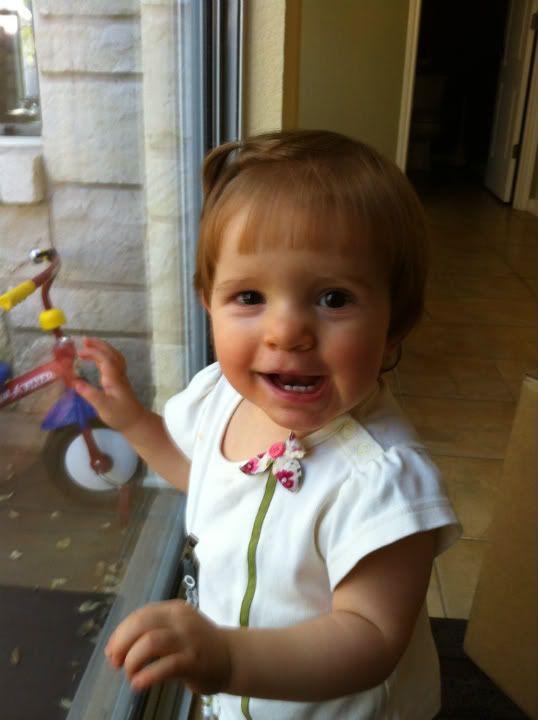 No haircut tears from this guy, in fact, he was so proud of himself because he picked out his movie and sat through his haircut with no help or reminders from me. And since haircut=lollipop, it's all smiles from G-Man.
I got a much overdue haircut today too. Love a haircut. What is it about a haircut that makes the day so much better? Is it the haircut itself or the fact that someone else fixes your hair for you?
And, we were able to try a new burger place called Hopdoddy with the BEST MILKSHAKE I'VE EVER HAD. (Sea Salt & Caramel. YUMMMM. So good, I may not even try the other flavor I wanted to try - Nutella & Pretzel)
I hope your weekend is full of happy things like haircuts and milkshakes!