res · o · lu · tion
noun
• a resolve or determination: to make a firm resolution to do something.
• the mental state or quality of being resolved or resolute; firmness of purpose.
As I've mentioned before, I've been frustrated at my inability to work on large projects a little bit at a time. To do the things that need to be done every day - things like exercise and scripture reading.  As the new year has begun, I've been thinking of how I could make this year different and actually make some changes.
So, I've been reading a lot.  Books.  Blog posts.  Pinterest pins.  And as I've been mulling everything over, I'm starting to see what hasn't worked for me in the past and what seems to be working differently over the past few days.
I used to think that making a resolution for the new year meant setting a goal that I was progressing toward. And while I've made lots of those kinds of resolutions, I can't think of many that I've actually accomplished.
I used to think that in order to have self discipline, I had to adhere to a strict schedule every day.  (Wake up at 5:00, exercise for 60 minutes, scriptures for 30 minutes, make a hot breakfast for G-Man, make his lunch, get him off to school, put L down for a nap, etc...)  And when that schedule got messed up, I would give up, watch Top Chef and bemoan my lack of self discipline.
Over the past few days, I've made some changes.  I thought they were little changes, but I'm starting to realize they are quite profound changes for me.
I'm learning that in my world, a resolution is not a goal with a final destination, (i.e. Lose 30 pounds by G-Man's birthday) but just having the resolve to do a couple of important things every day.  Just DOING SOMETHING EVERY DAY.
It's a tiny paradigm shift, but it's been bringing me some huge personal victories this week. Things like:
• Saying to Diggity this morning, "Honey, I need you to help me find 30 minutes today so I can go do my Couch to 5K training run today."  And then actually figuring out when that 30 minutes would be.
• Breaking my big projects - photography projects, writing projects, household projects - into 15 minute chunks.  And setting a timer for 15 minutes and moving onto the next project when my time is up.  I've been more productive over the past few days because the timer keeps me from constantly drifting into emailFacebookTwitterPinterest land.
• After not getting up on schedule this morning - something that would have normally sent my day into a scheduling tail-spin - instead turning a small victory by getting showered and dressed before the kids woke up.
• Spending time studying my scriptures on Sunday night and finding some awesome discoveries for my Scripture Journal. But when I didn't make time to study with my journal yesterday - something that I would have normally given myself a mental beating about - taking a few moments through the day to continue reading on the scripture app on my phone, and making notes that I want to transfer to my journal in my Evernote app.
Some things are just important enough to do every day. Getting them done is my creative challenge each day. I'll keep you posted on how I'm doing from time to time. And what else I learn about myself.
So, happy 2012. I hope you're feeling resolutionary too.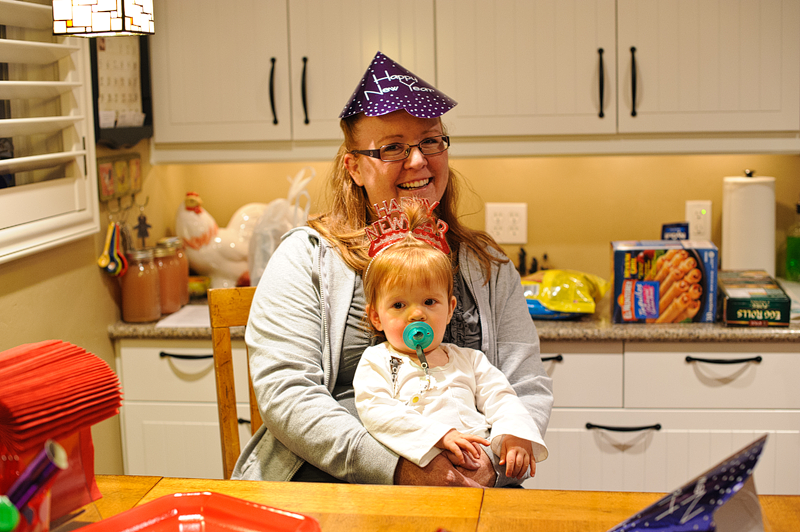 Here's to going with what works.