A long time ago, when G-Man was tiny, I had the idea to take his photo every month during the first year of his life with a little sign. I loved doing it, and planned on the same with L. But then, I had the brilliant idea to escalate the monthly photo shoot a bit.
I found a 12 month sized onesie at the mall, and took her one month-old photo in it - planning to take her photo every month in the same outfit.
Well, some months it worked out and I remembered to take the photo. And some months, I didn't. But, I tried.
(You can see her first year photos in this blog post.)
So, the second phase of L's big birthday shoot was to take her photo wearing the onesie.
Before I unveil the 12 month-old photo, let's take a look back at month 1: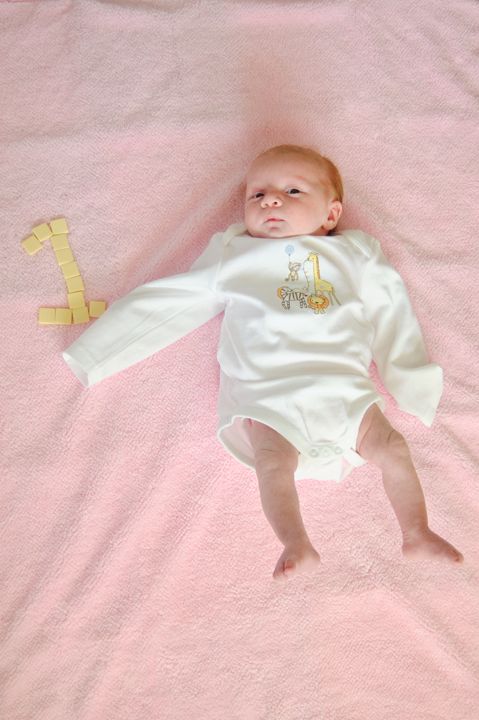 And now, L at 12 months:
Yes, I get that look several times a day.