I know there is a blog series that a lot of bloggers join in on called "Wordless Wednesday" where they just post pictures and let them do the talking, but I really like words. Instead, I was going to call this post "Almost Wordless Wednesday," but that wasn't catchy at all.  So, I gave up. Enjoy our Valentine's Day fun. In photos. Courtesy of my iPhone. The letter bag with treats and a card inside -
Grandpa Toad's cookies waiting for the kids -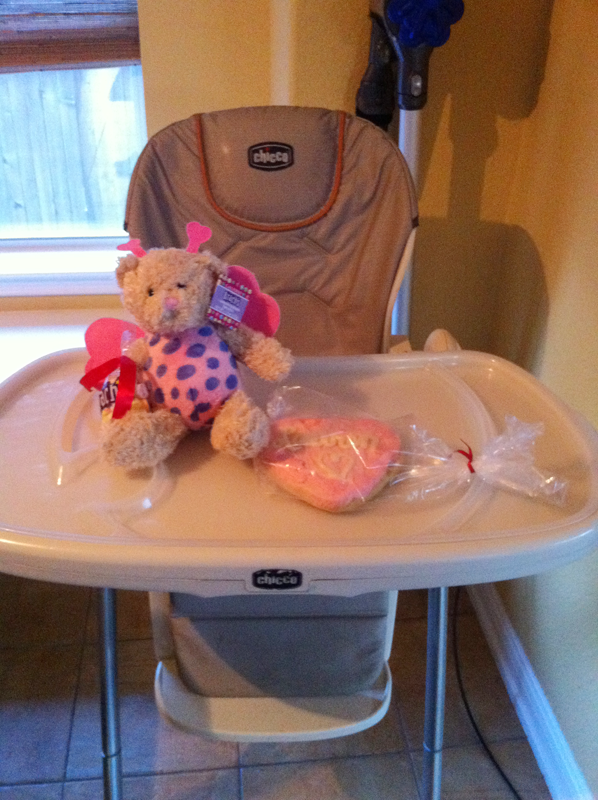 He's a fan of Valentine's Day. Couldn't stop talking about how awesome it is all day.
She's not totally sure about it yet.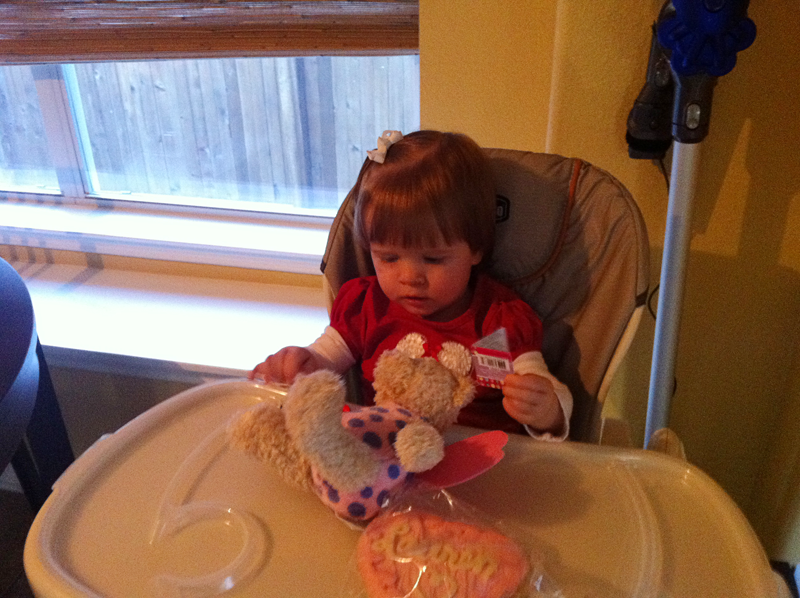 Writing classmates' names on the valentines -
If she understood the goodness she had in front of her, she would not be making that face. (she subsequently destroyed the entire cookie when my back was turned helping G-Man with something)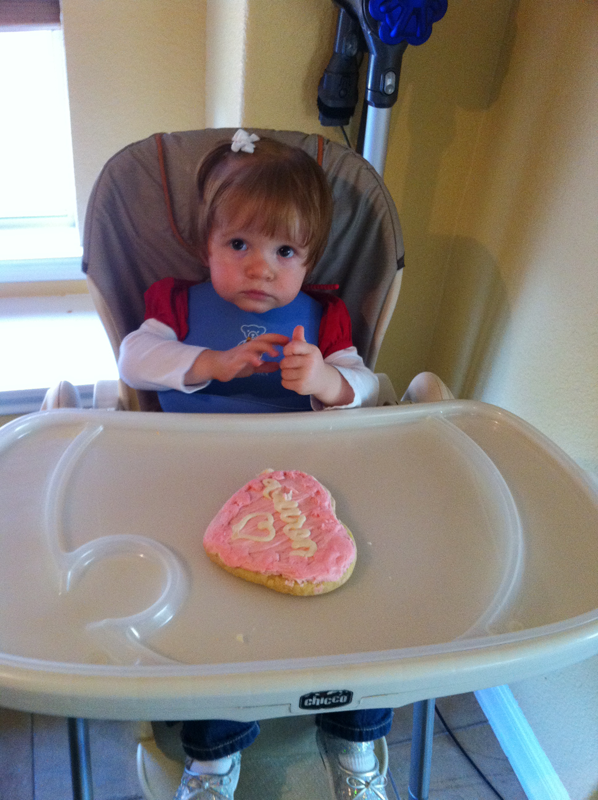 We built a Valentine's Day fort. Which is no different than an ordinary fort - you just build it on Valentine's Day.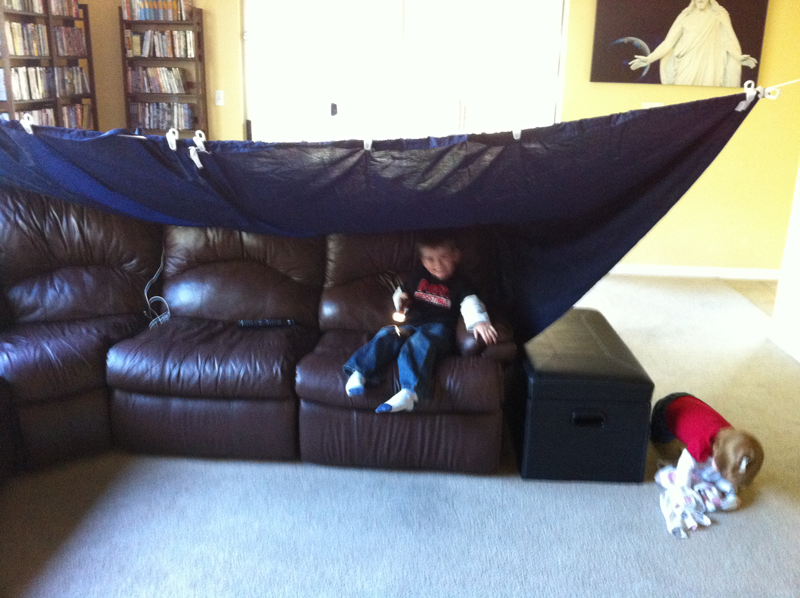 And we finished the day with a gourmet dinner at Sonic after delivering valentines to some of G-Man's friends.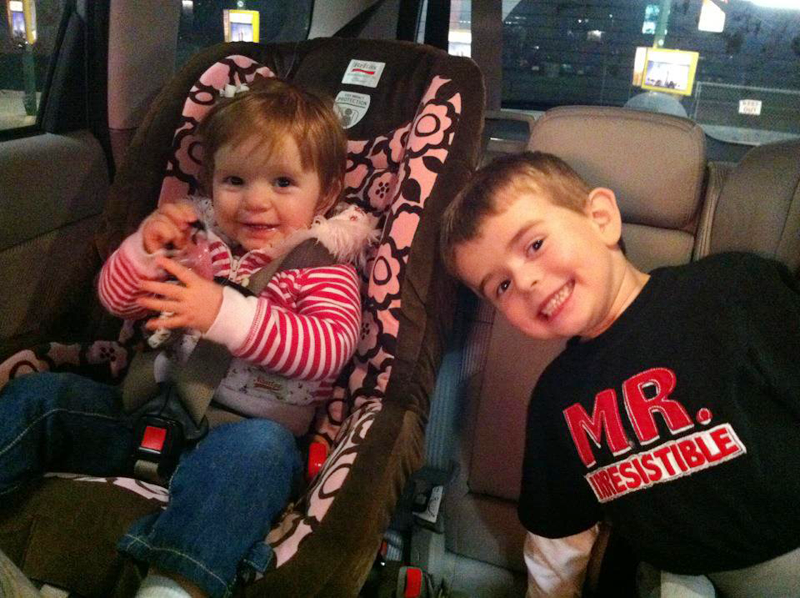 It was a good day, but we sure missed Diggity. We love you!